 Free delivery on orders over £250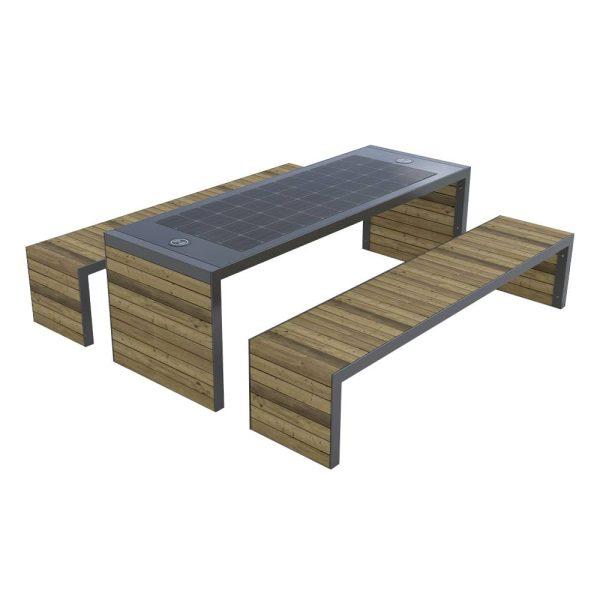 Solar Smart Wifi Picnic Bench
Brand new to the market the Sylva solar smart bench offers the very latest cutting edge technology backed up by superb engineering and fabrication.
Produced in stainless steel frame with composite wood panels Finish – RAL 4012 pearl blackberry.
The Sylva range has 3 models not 2 like the municipal range offers. The Sylva picnic tables features include USB and wireless charging, 4G international router, bluetooth speaker and discreet LED lighting.
Please contact us for availability, pricing and any custom requirements for this product school & university campuses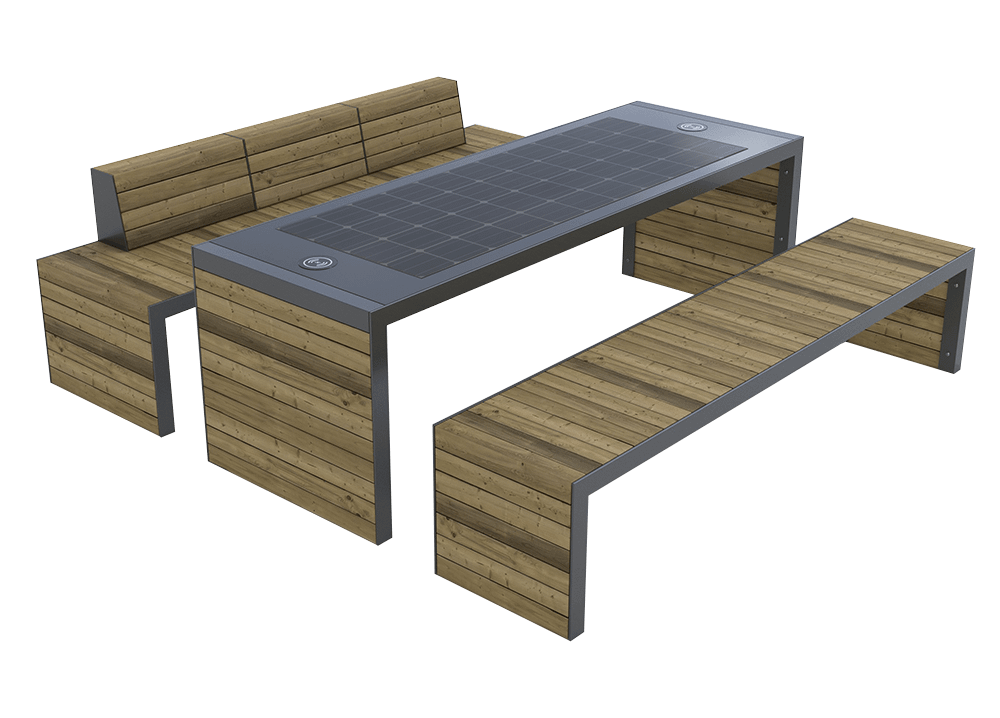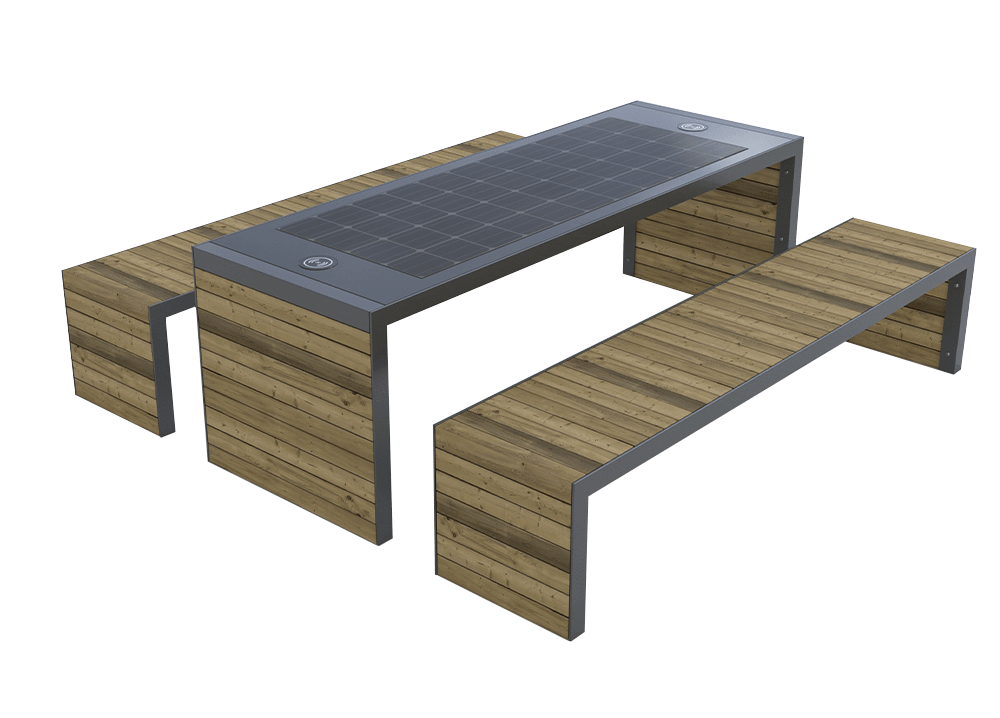 solar smart picnic table with 2 benches
Material stainless steel frame with composite wood panels Finish 
Finish powder coated – RAL 4012 pearl blackberry 
Dimensions – L 204cm W 80cm H 80cm
Solar panel 135w
Battery 12v 55Ah
4no USB ports – (power per port 5v)
2no wireless charging
LED light strip cool white
Bluetooth speaker 5/12v
Wi-fi 4G international router