 Free delivery on orders over £250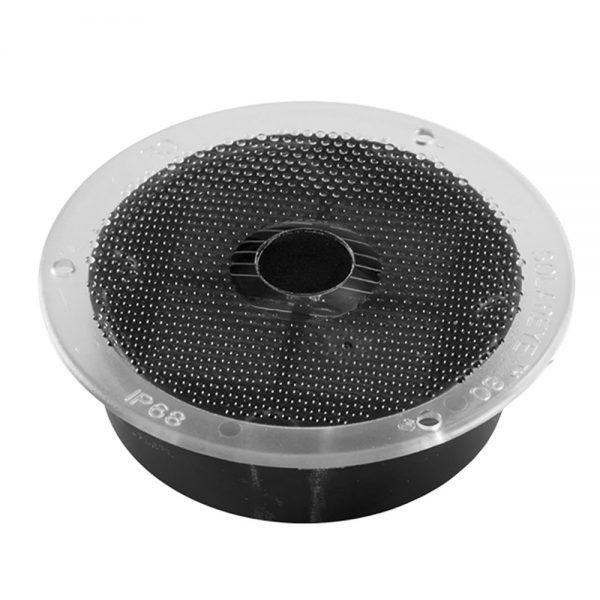 Solar Cats Eye Light
The Solar Eye is a solar LED cats' eyes alternative. They can be used to light pathways, schools, cycle paths or for more general route marking and way-finding. The Solar Eye comes with 4 options. The Steady White, The Warm White, The Bat Hat Steady White, and The Bat Hat Warm White. The steady white is a 360 degree high visibility LED and the bat hat reduces the upward spillage of light by 98% making it a friendlier option for conservation areas.
Made from – High impact durable polymer.
Battery life – 8 years.
Dimensions – 80mm diameter and 30mm deep.
Does it have a sensor – No, the solar eye lights up from dusk to dawn 365 days per year.
Working temperature – (-20  to  + 70c).
Led life – 100,000 hours.
Battery life – 8 yrs plus anticipated.
Waterproof – Fully sealed 100%  IP68.
Field of Light – 360 degree visibility up to 500m.
Strength – Tamperproof and withstand pressure up to 50 tons.
Warranty – 3 yr
product description
Developed in the UK, in conjunction with end users, the solareye is a solar powered, low profile, in- set, 360 degree high visibility delineator, providing a strong LED signal during the hours of darkness -throughout the year.
Operational performance has been based upon actual western European weather/ sunlight — with the objective of CO2 neutrality.
The solareye is a solar powered delineator with an omni- directional LED producing 360° visibility. Initially designed for cycle track and pathway installations as an economical alternative to hard wiring, there are also numerous other applications where the product can be used such as driveways, marinas and campsites.
Questions
Can solar eye be used on roads/highways? – no  –  the solar eyes has been designed solely for pathways and cycle lanes, however the solar eyes can take pressure up to 50 tons.
how do you fix the solar eye? – with an 80mm cutter 30mm deep using a moisture tolerant epoxy fixing adhesive
Is the solar eye suitable for conservation areas? yes  –  we offer the she solar 'bat hat' which reduces upward light spillage by over 95%.
Does the product work all the year round in the UK? Not always  –  which is why we strongly recommend the product is located preferably in a south or westerly position to maximise energy if you asked for 100% functionality in Spain the answer would be yes!  –  its also why we put timings on many of our products for the UK market.
bat friendly 
As well as being detrimental to Bats, artificial light also disturbs invertebrate feeding, breeding & movement which may reduce and fragment populations due to the disruptive natural patterns of light and dark caused by artificial lighting.
Click video to see solar white steady on the left and bat hat on the right.
warm white
As well as the Bat Hat and steady white lighting we also offer a warm white option. Create ambient lighting with our new warm white light. Interested in finding out more? Get in touch.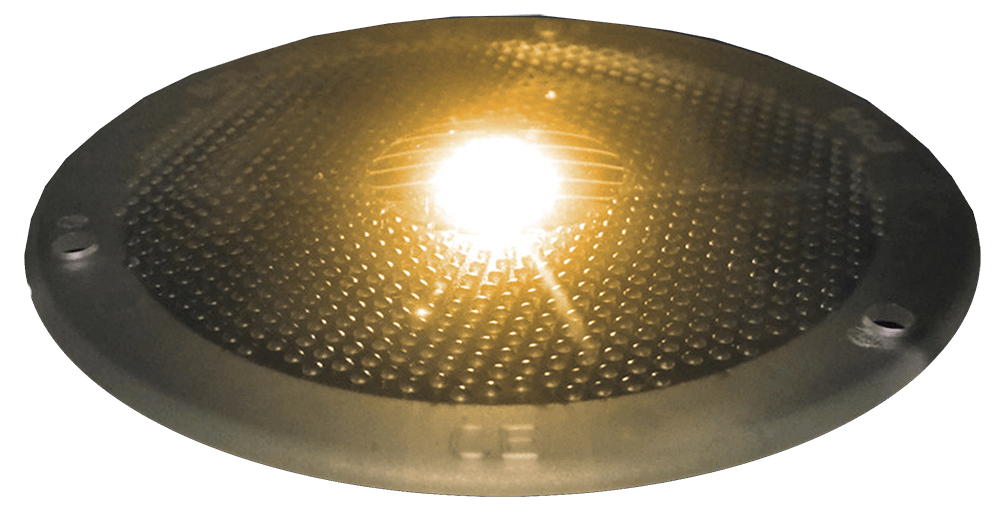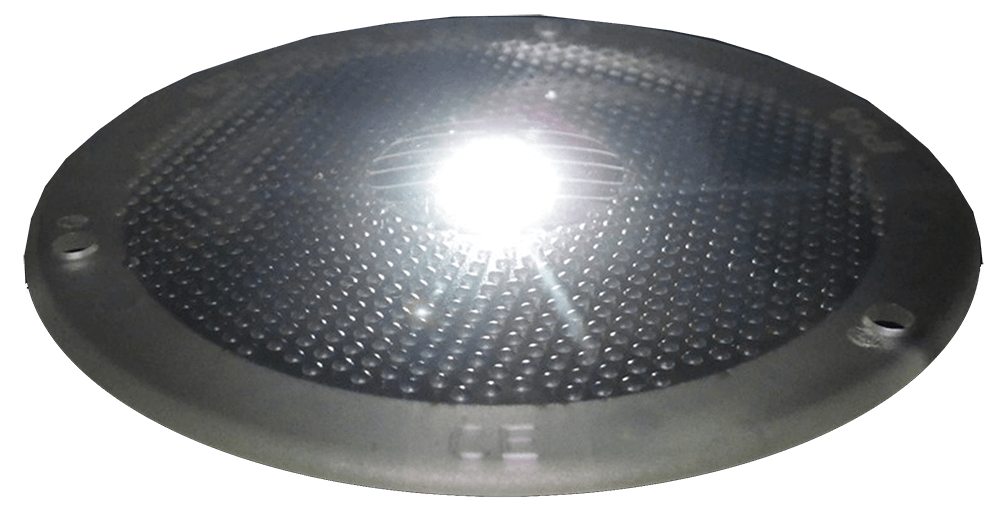 recreational areas/ community spaces boat marinas/ docking areas/ slipways golf clubs/ estate grounds campuses & large residential areas holiday villages/ caravan & camp sites compressive strength
The SolarEye was tested embedded in a decking plank for compression testing The test proved that the eye can withstand pressure of up to 575kn ( over 50 tons) , in order to determine its compressive strength. For the purpose of this compression test, the defined point of failure for the SolarEye product as the point at which the light would no longer function.
applications
Delineation applications
Cycle tracks and pedestrian walkways.
Car parks.
Driveways for golf courses / country clubs.
Decking areas & decorative patio lighting.
Boat marinas & dock areas.
Campuses & large residential areas.
Caravan & camp sites
advantages
specification
installation & product faqs
solareye installation
Please see our video to help with installation of our solareye.
Talk to the team about a quote for installation.
For orders outside of the UK please contact us for a quote